Chicago Life Coach
Are you unhappy, but unsure whether it's related to your business or personal life? If you're facing such a crossroads, perhaps it's time to consider a professional Chicago life and business coach.
At Organic Blueprints, we offer Chicago business coaching and life coaching designed to provide you with a useful direction, organize your life, and find success. Many first-time life and business coaching clients wonder why they waited so long to seek out professional guidance for something so vital to personal fulfillment. Your life and business coach can help you identify clear goals and outline a path toward achieving them.
Chicago Business Coaching & Life Coaching From Organic Blueprints
Your Chicago Life Coach will help you identify the things that bring you joy in life
Once you discover your own personal path, you will find it easier to communicate with friends, family, and business colleagues
Your business and personal life are inexorably linked, a professional Chicago business coach can help you balance the two
Your Chicago life coach will help you with planning, perspective, and organization – essential qualities for success
Be excited about life, focus on your future, and live the life you want to live
If you're unhappy or feel like you're are stuck in neutral, it may be time to work with a professional Chicago business coach who can help you find balance between your professional and personal life.
Do I Need A Professional Chicago Life Coach?
Ask yourself these questions before contacting an experienced Chicago life coach:
Do I want healthier relationships with family and friends?
Do I love life, or what will it take to start loving it?
Am I happy?
A qualified Chicago life coach can help you nurture relationships and set clear personal goals designed to help you capture life's joy. By crafting your life goals and creating short and long term personal deliverables, your Chicago life coach will help you challenge yourself and overcome hurdles in stride.
Do I Need An Experienced Chicago Business Coach?
Ask yourself these questions before contacting a professional Chicago business coach:
Do I have trouble visualizing future business goals?
Am I struggling to figure out what happens next in my career?
Would I benefit from a fresh business perspective?
The success of your business hinges on planning, perspective, and organization, which is why a Chicago business coach can be so beneficial. Whether you want to develop employees, plan the upcoming year in detail, or start working' on' the business instead of 'in' the business, your Chicago business coach can help. Indeed, there is a balance you need to do both until the business is large enough to sustain a wholly strategic leader
Your personal life and business life should be balanced, and work symbiotically. Let a professional life and business coach from Organic Blueprints help you find happiness and success.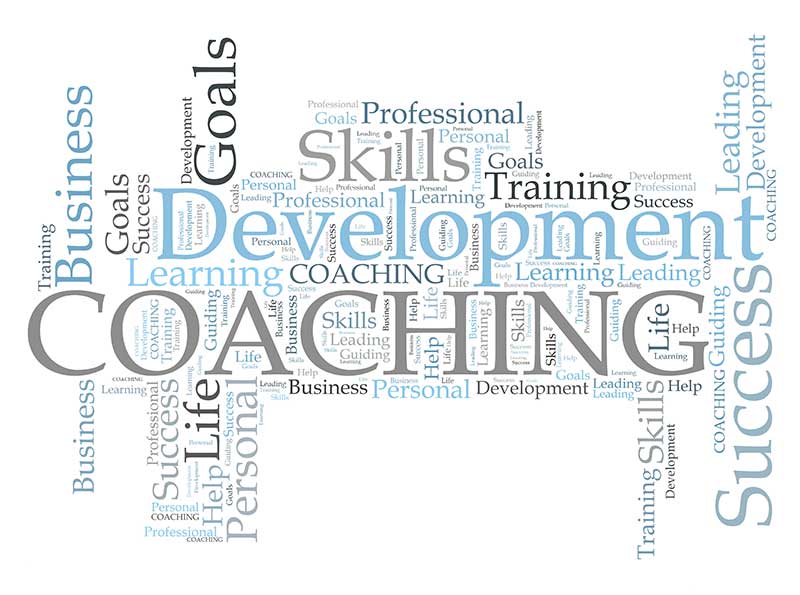 Chicago Tidbits
In 1837 Chicago was only a small trading post located at the mouth of the mouth of the Chicago River. During the next 20 years the population of Chicago would quadruple and amaze the rest of the world by being able to continually reinvent itself and eventually become one of the largest cities in the country.
These days, Chicago continues to grow and constantly reinvent itself. Chicago has become a flourishing center of commerce and trade, a global city, where people of every nationality come to pursue the American dream.
The first permanent resident of Chicago was a trader and a free black man who was apparently from Haiti, who arrived in what is currently known in Chicago in the late 1770's, named Jean Baptiste Point du Sable. The government of the United States constructed Fort Dearborn at what is currently known as the intersection of Wacker Drive and Michigan Avenue in 1795. There are even bronze markers in the pavement to establish this fact. In 1812, Native Indian burned fort to the ground, rebuilt and demolished again in 1857.
The year 1837 brought the incorporation of Chicago as a city. At that time Chicago was ideally located to benefit from the trading possibilities that were created by the westward expansion of the country. In 1848, a water link between the Mississippi River and the Great lakes by the completion of the Illinois and Michigan Canal. However, this canal was soon considered rendered obsolete because of the railroads. These days, 50% of the railroad freight in the US continues to pass through Chicago. In addition, the city has become the busiest aviation center in the country, as the result of Midway and O'Hare International airports.
The residents of the city had to do some rather amazing to keep up with Chicago as it grew. They raised a number of the streets between five and eight feet, during the 1850's, to install a sewer system. In addition, that also had to raise the buildings. However, the sidewalks, streets, and buildings were all made from wood, and the majority them burned to the ground in the Great Chicago Fire of 1871. The Chicago Fire Department training academy is situated on the location of the O'Leary property where it has been reported where the fire started. The Chicago Water Tower and Pumping Station at the current intersection of Chicago and Michigan Avenues are among one of the few buildings that survived the fire.
It didn't take long for Chicago to rebuild. Much of the debris was used to form the underpinnings of what is currently known as the Art Institute of Chicago, Millennium Park, and Grant Park by being dumped into Lake Michigan as landfill. In 1893, Chicago celebrated its recovery by hosting the World's Columbian Exposition. One of the Exposition buildings was rejuvenated and became the Museum of Science and Industry. Even the Great Depression didn't discourage Chicago. From 1933 through 1934, Chicago hosted the Century of Progress Exposition, on Northerly Island, which was equally successful.
During the 50 years after the Great Fire, immigrants flocked to Chicago to take jobs in the meat packing plants and factories. Many poor workers and their families found help in settlement houses operated by Jane Addams and her followers. Her Hull House Museum is currently located at 800 S. Halsted St.
Throughout the history of their city the residents of Chicago have demonstrated their ingenuity in matters both small and large. The ten story steel framed Home Insurance Building was constructed in 1834 to become the first skyscraper in the country located at the current intersection of Adams and LaSalle Streets. In 1931, the building was demolished.
In 1900, they reversed the flow of the Chicago River to make it flow towards the Mississippi River when waterborne illnesses threatened them, as the result of sewage that was flowing into Lake Michigan. The start of the Historic Route 66 begins at the current location of Adams Street at Grant Park in the front of the Art Institute of Chicago.
Chicago was also the birthplace of:
* The 1,450-foot Sears Tower, which was completed in 1974, and is the tallest building in North America and the third tallest building in the world.
* The first self-sustaining nuclear chain reaction, which ushered in the Atomic Age, took place in 1942 at the University of Chicago. The location spot is marked by a Henry Moore sculpture located between 57th and 56th streets on Ellis Avenue.
* The refrigerated railroad car by Swift
* Mail-order retailing by Montgomery Ward and Sears
* The automobile radio by Motorola

Innovative Ideas Will Accomplish Goals
"Wow. In just six months of working every other week with Carroll, I have gained increasing power at work, found a real passion in my off-hours, and met people with whom I share interests. Carroll's global approach to all the facets of my fine-but-boring life has been wonderful. Following my non-linear...