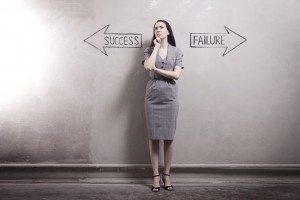 What is life Coaching?
Well, Coaching has been around for a long time. It has been the way athletic success comes to the players. I coach business, life, career, students, and ADHD. The basic information (process) is exactly the same thing. Sounds ridiculous, but it is strategy, tactics, practice and play. So first we have to get to know you, you are the most important person in this process. Then we roll into what do we have to do to accomplish the goal that you gave me when we talked.
I have had 4 coaches in my life and for me the structure of it gave me an opportunity to circle back around and check to see if I was headed in the right direction. See if the goals I had set in front of myself going to be achievable or did they need to be broken down in a different format. When you work with a coach it is structure, accountability, strategy, and then you go out and test your theory to see if in the real world it works.
What is your approach to Coaching like?
Thank you for asking, I am a person that looks at from you first and what you are trying to accomplish second. Meaning we look at three profiles to figure out your abilities, your interests, and how you work. Whether a person is looking for a career or trying to figure out how to manage their company if we go out and try to use someone else's personality, someone else's strength it is a real reach for people. So it is much easier to figure out who you are and get you in a "Lane" for your future. A perfect example is: If you are head of operations and you need an assistant you might want to consider your personality first. If you are strict, you might want to choose someone that is more negotiable and if you are more charismatic and flexible you might want to choose someone that is stricter to hold the group more accountable.
Any one whether they are running a company or they are in the right job can figure out what their personality is so they can surround themselves with the right people to augment what they want to accomplish and that is in all worlds. That is home, that is volunteer work, or jobs whether you are an individual contributor or whether you are a manager.
Thank you for joining us, we will be doing more videos and I look forward to having you.
https://www.organicblueprints.com/wp-content/uploads/2017/05/canstockphoto24577375-300x200-1.jpg
200
300
ckschuller
https://organicblueprints.com/wp-content/uploads/2017/04/logo-1.png
ckschuller
2020-06-05 22:41:57
2023-03-07 16:34:49
What in the World is Life Coaching, Will it Make Me Feel Better?