Seattle Life Coach
Are you unhappy, but unsure whether it's related to your business or personal life? If you're facing such a crossroads, perhaps it's time to consider a professional Seattle life and business coach.
At Organic Blueprints, we offer Seattle business coaching and life coaching designed to provide you with a useful direction, organize your life, and find success. Many first-time life and business coaching clients wonder why they waited so long to seek out professional guidance for something so vital to personal fulfillment. Your life and business coach can help you identify clear goals and outline a path toward achieving them.
Seattle Business Coaching & Life Coaching From Organic Blueprints
Your Seattle Life Coach will help you identify the things that bring you joy in life
Once you discover your own personal path, you will find it easier to communicate with friends, family, and business colleagues
Your business and personal life are inexorably linked, a professional Seattle business coach can help you balance the two
Your Seattle life coach will help you with planning, perspective, and organization – essential qualities for success
Be excited about life, focus on your future, and live the life you want to live
If you're unhappy or feel like you're are stuck in neutral, it may be time to work with a professional Seattle business coach who can help you find balance between your professional and personal life.
Do I Need A Professional Seattle Life Coach?
Ask yourself these questions before contacting an experienced Seattle life coach:
Do I want healthier relationships with family and friends?
Do I love life, or what will it take to start loving it?
Am I happy?
A qualified Seattle life coach can help you nurture relationships and set clear personal goals designed to help you capture life's joy. By crafting your life goals and creating short and long term personal deliverables, your Seattle life coach will help you challenge yourself and overcome hurdles in stride.
Do I Need An Experienced Seattle Business Coach?
Ask yourself these questions before contacting a professional Seattle business coach:
Do I have trouble visualizing future business goals?
Am I struggling to figure out what happens next in my career?
Would I benefit from a fresh business perspective?
The success of your business hinges on planning, perspective, and organization, which is why a Seattle business coach can be so beneficial. Whether you want to develop employees, plan the upcoming year in detail, or start working' on' the business instead of 'in' the business, your Seattle business coach can help. Indeed, there is a balance you need to do both until the business is large enough to sustain a wholly strategic leader
Your personal life and business life should be balanced, and work symbiotically. Let a professional life and business coach from Organic Blueprints help you find happiness and success.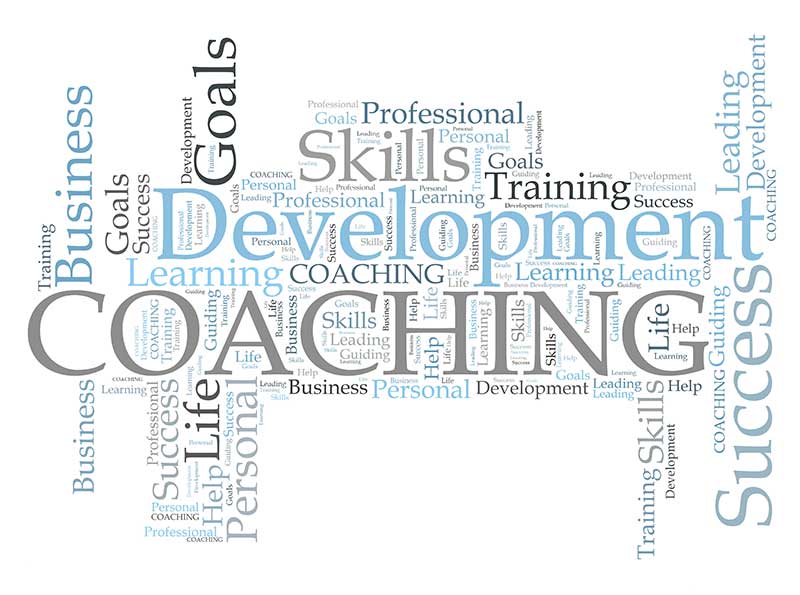 Seattle Tidbits
Seattle is located between the freshwater of Lake Washington and the saltwater of Puget Sound. There are rugged mountain ranges beyond those bodies of water, which are the Cascades in the east and the Olympics in the west. Seattle was established around water, on hills, in a mild marine climate that encourages prolific natural resources and abundant vegetation.
In 1851, the first white settlers arrived in the region and established a settlement that they named New York. Soon, they relocated to what is known today as the historical Pioneer Square district, where a harbor that offered protection and deep-water was available. Soon the settlement was renamed to Seattle, in honor of a friendly Duwamish Indian leader whose names was Sealth who had befriended the settlers.
In 1853, a man named Henry Yesler built a lumber mill, which was the primary means of economic support for the settlement. Although a considerable amount of the production from the lumber mill went to San Francisco, which was booming, the mill also provided lumber products to the fledgling communities around the Puget Sound area.
In 1856, there was a short lived Indian war, which briefly interrupted the development of Seattle. However, they year 1869 brought the incorporation of Seattle with a population of over 2,000 people.
In spite of coal being discovered close to Lake Washington and the subsequent growth associated with another extractive industry, the 1870's were rather fairly quiet. The Northern Pacific Railroad Company decided that its transcontinental railroad terminus would be located in Tacoma, which was some 40 miles south of Seattle during the early 1870's. However, shortly after it was completed in 1883, Seattle managed to force a connection. During the late 1880's, the population of Seattle exploded. Although shipbuilding, shipping, fishing, and wholesale trade contributed to the economy of Seattle, the main industries were lumber and coal. During this time, the population was increasing at a rate of about 1,000 people every month. Also, there were 500 structures being built, mostly out of wood. In 1889, a disastrous fire destroyed all of the buildings on 116 acres in the middle of the business district. However, the fire didn't stop the expansive growth of Seattle.
Actually, the fire offered opportunity for many different municipal improvements. These improvements included reconstructed wharves, regraded and widened streets, a municipal water works, and a professional fire department. Newly constructed structures in the burned district were required to be of steel or brick or steel.
In spite of an additional transcontinental Railroad arriving, known as the Great Northern, in 1893, the 1890 weren't so prosperous. A business depression all across the country also struck Seattle. However, gold was discovered in Alaska and in the Yukon Territory in Canada, close to the Klondike River in 1897, and Seattle was once again a booming community.
Seattle was continuing to experience explosive growth in the early 1900's. Two additional transcontinental railroads arrived in Seattle, which reinforced Seattle's position as a shipping and trade hub, especially in the Northern Pacific as well as Asia.
The population of Seattle was becoming ever increasingly more diversified. African Americans worked as railroad waiters and porters. Scandinavians worked in lumbering and fishing. The Japanese operated hotels and truck gardens. There were a considerable communities of Jews, Filipinos, Chinese, and Italians. The International District was the home of several different Asian ethnic groups.
In 1909, Seattle was the host of the international fair. The population of the city was nearly 240,000 people. In 1914, the 42 story L. C. Smith building was completed. For over 40 years, it was a symbol of the booster spirit in Seattle and the tallest building in the American west.
The shipbuilding industry in Seattle, which turned out some 20% of wartime ship tonnage in America, was transformed by WW I. Seattle also received national attention from the war when, in order to keep their high wartime wages, the shipyard workers went on strike against the shipyards. This resulted in a four-day general strike in Seattle. The success of the strike sparked fears in the nation about radicals and socialists, although the strike didn't seem to have a cogent objective. The general strike helped develop the reputation in Seattle as being a place of political radicalism.
During the 1920's, there were depressed conditions in the lumber and shipbuilding trades. In the 1930's, the Great Depression struck Seattle especially hard. However, the shipyards were thriving once again as the result of an economic rebound that was fueled by WW II. In 1916, the Boeing Company, was established and increased its workforce by over 1,200% and increased its sales to $600 million each year from $10 million each year, while the war was on. However, by the end of the war, there was an economic downturn in the region, which continued until the middle 1950's.
During the late 1950's, Boeing introduced the 707 commercial jet airliner successfully, which fueled another burst of municipal optimism. Seattle was the host of the futuristic Century 21 world's fair in 1962. This fair left Seattle a permanent legacy in the Seattle Center and its complex of entertainment hall, performance, sports, in addition to the Monorail, the Space needle, and the Pacific Science Center.

Innovative Ideas Will Accomplish Goals
"Wow. In just six months of working every other week with Carroll, I have gained increasing power at work, found a real passion in my off-hours, and met people with whom I share interests. Carroll's global approach to all the facets of my fine-but-boring life has been wonderful. Following my non-linear...