Innovative Ideas Will Accomplish Goals
"Wow. In just six months of working every other week with Carroll, I have gained increasing power at work, found a real passion in my off-hours, and met people with whom I share interests. Carroll's global approach to all the facets of my fine-but-boring life has been wonderful. Following my non-linear...
Business Matters; Are you Focused?
Posted July 28th, 2016 by Carroll King Schuller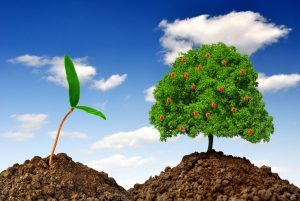 Your business matters, and the focus (or lack thereof) you bring to it matters. You are the caretaker of that business, and it is like growing a garden; you plan, plant, water, harvest and then you do it all over again.
Or you can compare it to fitness training; you are out of shape and parts of your body and brain begin to change at the moment you commit. In the first week you can feel it, usually…you're fired up and completely focused on your goal. A month in, you may still be going strong. But it's the ensuing months when you start to wear down and it takes more commitment and diligence; where you have to ask yourself if you REALLY want it and if you're taking the right steps to get there.
In your business you start out all over the place…there's so much that needs to be done. Like…everything!  Then you finally settle in and find your focus and take a good look at what you want to make happen. Then you go! We all need focus so we can get back in touch with why we started the business in the first place. We all need reflection and focus. Do you ever slow down to find out why you are doing what you started and are all the reasons the same? Or has it all changed and now you are trying to prevent problems from happening instead of being challenged by the situations? What happened? You now have something to lose and that changes everything.
Once you remember the reason, then your next step is to look again at the what. What can you do to improve the business? What one or two things can you do that would grossly affect the businesses bottom line? Key changes make a big difference. Not lots of changes…key changes. When you figure out those two changes (or even just one) then you get to work. It is not a big display of fireworks, it is just a step that is important. Then it is the moves forward covering all the financial, legal, operational, and talent needs to accomplish what you want. One step at a time. Then the next one!
Not sure where to start? How to identify those key changes that would benefit your business? That's what I'm here for. Call me today to set up a time for a free consultation.
Carroll King Schuller 804-288-0099