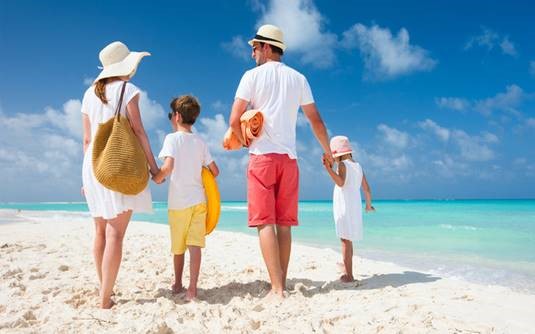 The warmth of summer is all you need to rejuvenate your spirit, family bond and business activities. Without digging further into the reasons, let's have a look at how you can actually warm up this summer!
Switch Off and Go for a Staycation
Often hard to think of what would change the way you feel about the day-to-day humdrum of life with very little to experience or learn beyond the obvious. You may have tried stargazing and ended up gazing at the screen of your phone?  Nothing new! All of us have become so attached to these screens that we may be spending less time with our family and friends. I often feel so guilty when I take a break from technology and feel like I am going to let someone down. I even feel as though I will not work hard enough. Consider a few ways you might spend more time with your loved ones this summer. I am sure you will be able to think of many more!
Switch off all your electronic devices and head to the nearest grassy plateau. Prepare grills and cook smoked pork ribs with corn. Dance or sing your heart out or play guitar, violin or any other musical instrument you like around a bonfire. Watch the starry night from your camp while sipping frothy coffee. Sleep early to wake up at sunrise without an alarm – don't worry, the magic in the songs of birds is sure to wake you up.  (If you cannot hear enough birds, try one of the alarm sounds on your phone—birds!)
Readjust Your Routine
Adjust your routine to take out time for a long-awaited activity. Want to meditate? Start doing it! Want to go swimming? Buy a pool membership! Want to go for an evening jog? Want to visit a colleague or a good friend.  Get out of the office.  Just do it! Want to wash away toxins? Start detoxifying your body! Whatever it is you have been meaning to do, don't wait any longer.
Take Employees on a Boating Trip
Why boating? You will be surprised to know the benefits of taking time out for your employees and business for something as simple as a boating trip! You might have employees who fear venturing into deep waters. Boating might offer them a new experience, bring out their creativity, and boost their morale. Hence, they will be more productive once they are back in the office. For others, the trip will increase employee loyalty as such a trip can make them feel valued. Boating trip is just an example. You can also take your employees on a more adventurous trip, such as skydiving. However, the expense would be definitely bigger and we don't want to cool down your savings while warming up your business.
Go for a Walk into the Wooded Park
Forests have their own charm! Birds chirping in the trees, walking or running within the woods, reading a book on a bench. Notice the fun the children are having and write one of your siblings or friends a note, text or email about that kind of fun.  It will bring a smile to his/her face.
Clean Up
Yes! Clean up the clutter. Clean your bedroom, lounge, closet, basement, workstation, office library – clean up all the clutter from your life in general. Pick up trash when you are out walking. Sell the pre-loved items in good condition to the thrift store and throw away unusable ones. Reorganize everything and re-paint the walls and doors if needed. Add a bit of creative design in rooms and fix the lights or any malfunctioning taps/leaky pipes. Nothing renews your energy and spirit more than a clean space and organized space.  Take one category at a time!
Volunteer—Either Voluntary Helping or Organized Volunteer Work
Donate rolling carts to churches for the homeless, as they walk many miles a day.  Or just take protein drinks when you are out for the homeless.  Find a neighbor or a friend that needs some help.  Gain a taste of what people need, everyone could use some help.  It helps to understand what people need, that is not an economic or emotional things, it is just a fact all of us need a reason to be helped and a reason to help.  It is what makes us human.
Finding organized places to volunteer is a great option and that is fairly easy to research on line.
With these tips, it's time to warm up your spirit as well. Smile more, hug more and praise more. Above all, love yourself more!
Enjoy your summer!
If you need help with your career and moving to the next level, let me know. I'll be glad to help you. Email me at carroll.schuller@organicblueprints. com.
https://www.organicblueprints.com/wp-content/uploads/2017/07/Blog_Summer_Renewal.jpg
334
535
ckschuller
https://organicblueprints.com/wp-content/uploads/2017/04/logo-1.png
ckschuller
2017-07-17 11:51:16
2018-02-05 21:34:07
We Are in the Middle of Summer and Renewal–Warm Up to It Before It Is Over!