Innovative Ideas Will Accomplish Goals
"Wow. In just six months of working every other week with Carroll, I have gained increasing power at work, found a real passion in my off-hours, and met people with whom I share interests. Carroll's global approach to all the facets of my fine-but-boring life has been wonderful. Following my non-linear...
Need a Career Coach?
Posted April 8th, 2015 by Carroll King Schuller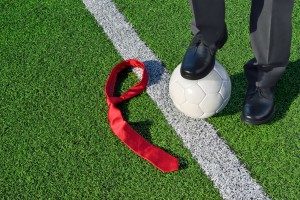 As times change, so does the job market both for those without any type of work and those who are in jobs that are not their dream careers.
According to recent data, about 30 million people are unemployed or underemployed in the United States. The U.S. Department of Labor statistic of 5.6% unemployment does not include those who are working a minimum of one hour per week and being paid at least $20 or those who are working part-time and seeking full-time employment. While this situation can seem daunting, there are individuals who can help with your search for career understanding and development: a career coach! Coaches work with clients to create steps that can lead to achieving career objectives with a solution-oriented approach. So, what do you need to know about career management coaching?
Some common misconceptions about career management coaching are:
A great resume is all you need to be effective in the search for jobs.
Attending one career-coaching session will resolve your career challenges.
Career coaches will actually find you a job.
Only those who are unhappy with their current salaries receive assistance from coaches.
What are the benefits of working with a career management coach?
Gain assurance, insight about careers that could best fit you, and encouragement
Feel relaxed – the search for a job can cause anxiety and feelings of vulnerability
Identify your personality type, strengths, weaknesses, and potential job descriptions
Identify your direction
Business plan or career plan
Make a timeline for next steps and best contacts
Prep for interviews
Use LinkedIn to your advantage.
How should you choose a coach?  Here are some questions to ask:
What is your background with coaching and your credentials?
What type of clients do you work with
What is your coaching process?
How will we measure improvement (i.e. income, stress level, objectives, plans, free time, obtaining a job that makes you happy)?
Whether you are returning to the workforce, want to change careers, or need advice about your current job, a career management coach can assist you on this journey. If you feel you or someone you know could benefit from these services, feel free to contact Carrroll King Schuller of Organic Blueprints, Inc. at 804-288-0099.