San Francisco Life Coach
Are you unhappy, but unsure whether it's related to your business or personal life? If you're facing such a crossroads, perhaps it's time to consider a professional San Francisco life and business coach.
At Organic Blueprints, we offer San Francisco business coaching and life coaching designed to provide you with a useful direction, organize your life, and find success. Many first-time life and business coaching clients wonder why they waited so long to seek out professional guidance for something so vital to personal fulfillment. Your life and business coach can help you identify clear goals and outline a path toward achieving them.
San Francisco Business Coaching & Life Coaching From Organic Blueprints
Your San Francisco Life Coach will help you identify the things that bring you joy in life
Once you discover your own personal path, you will find it easier to communicate with friends, family, and business colleagues
Your business and personal life are inexorably linked, a professional San Francisco business coach can help you balance the two
Your San Francisco life coach will help you with planning, perspective, and organization – essential qualities for success
Be excited about life, focus on your future, and live the life you want to live
If you're unhappy or feel like you're are stuck in neutral, it may be time to work with a professional San Francisco business coach who can help you find balance between your professional and personal life.
Do I Need A Professional San Francisco Life Coach?
Ask yourself these questions before contacting an experienced San Francisco life coach:
Do I want healthier relationships with family and friends?
Do I love life, or what will it take to start loving it?
Am I happy?
A qualified San Francisco life coach can help you nurture relationships and set clear personal goals designed to help you capture life's joy. By crafting your life goals and creating short and long term personal deliverables, your San Francisco life coach will help you challenge yourself and overcome hurdles in stride.
Do I Need An Experienced San Francisco Business Coach?
Ask yourself these questions before contacting a professional San Francisco business coach:
Do I have trouble visualizing future business goals?
Am I struggling to figure out what happens next in my career?
Would I benefit from a fresh business perspective?
The success of your business hinges on planning, perspective, and organization, which is why a San Francisco business coach can be so beneficial. Whether you want to develop employees, plan the upcoming year in detail, or start working' on' the business instead of 'in' the business, your San Francisco business coach can help. Indeed, there is a balance you need to do both until the business is large enough to sustain a wholly strategic leader
Your personal life and business life should be balanced, and work symbiotically. Let a professional life and business coach from Organic Blueprints help you find happiness and success.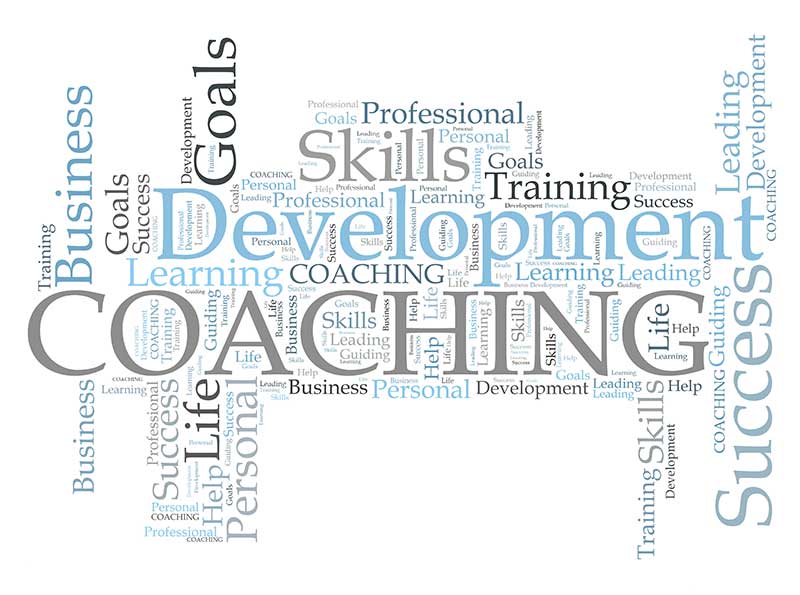 San Francisco Tidbits
It was about 3000 B. C. that the first inhabitants arrived in the San Francisco region. By the 1500's, when the first European pioneers were sailing next to the California coast, and as the result of dense fog, always managed to miss the Golden Gate, the region was inhabited by thalami Indian tribe, who spoke in the Ohlone language. Members of the 1769 Portola expedition were the first pioneers from the west to see the bay. In 1776, a man named Juan Bautiza de Anza marched north to establish a Spanish mission and presidio, from San Diego. The Mission San Francisco de Asis was the hub of material and spiritual life for over 1,000 neophytes that were accepted from the local Indian tribes by 1808.
The harbor in San Francisco was completely full of abandoned ships in 1849, whose crews had deserted to travel to the gold fields. For the harbor side expansion in the community, several of the vessels were used as raw materials.
Mexico won its independence from Spain in 1821, which ensured the decline of the mission period. An American, named William Richardson, became the first permanent resident of Yerba Buena in 1835. Numerous more Americans arrived in Alta California and started clamoring for independence by the 1840's. Following a briefly declared California Republic, they welcomed the arrival of a man named James Montgomery, who was a United States Navy captain who came ashore to raise the United States flag in the plaza area of Yerba Buena, currently known as Portsmouth Square, in 1846.
In the foothills of California at a location known as Sutter's Fort, the first gold was discovered in 1848. In 1847, the name of Yerba Buena was changed to San Francisco and within months, the settlement became the depot and central port of the frenzied Gold Rush. During the next year, arriving 49ers, increased the population of the community to 25,000 people from 1,000 people.
The community was wild and lawless, and the Barbary Coast district full of gambling and prostitution. From 1849 through 1851, six major fires broke out. The silver boom of Nevada's Comstock Lode in 1859 once again lined the pockets of the community and its docks. The construction of the Central Pacific Railroad, which was funded by four wealthy businessmen named Leland Stanford, Collis Huntington, Mark Hopkins, and Charles Crocker attracted numerous Chinese laborers. Sometime later many were forced to leave by exclusionary United States policies, the flourishing Chinatown in San Francisco rapidly became the largest Chinese community, outside of Asia.
As cable cars allowed the community's grid to spread over the steepest hills, San Francisco expanded. City planners designated some 1,000 acres on the Pacific side of the peninsula for the Golden Gate Park in 1887.
The San Andreas Fault slipped over ten feet, which unleashed a huge earthquake in 1906 that was later estimated to be 7.8 on the Richter scale. The tremors triggered fires that raged for four days and broke water mains. Some 250,000 people were homeless, 25,000 buildings were destroyed, and 3,000 people were killed. The city was rapidly rebuilt and in 1915, with an improved city center and hosted the lavish Panama International Exposition.
There was growth both the outlying communities as well as in San Francisco during the 1930's, with the construction of San Francisco Bay Bridges as well as the iconic Golden Gate Bridge.
In the Pacific theater during WW II, San Francisco was the primary point of embarkation, and the area became a hub for major arms production. Following the attack on Pearl Harbor, the Japanese residents in the community were forced far inland into internment camps. African Americans soon filled their abandoned neighborhoods, who had arrived to work in the war industries from the South.
San Francisco also played a primary in the transition to the Cold War from WW II to the Cold War, and in, 1945, hosted conference at which the United Nations Charter was drafted and continuing to attract workers to develop technologies for the nuclear age.
San Francisco has continued its reputation as a hub for cultural bohemianism. In earlier years it had attracted writers that included Jack London and it also became a hub for the beat poets during the 1950's as well as for the hippy counterculture of the Haight-Ashbury area that peaked with the Summer of Love in 1967.
San Francisco also gained a reputation for welcoming lesbians and gays and had long a hotbed of women's rights, labor, and environmental activism. The center of the gay rights movement in San Francisco was in the Castro District. During the 1980's, San Francisco worked very hard to respond to the challenges of the AIDs epidemic as well as chronic homelessness.
Another massive earthquake struck the community in 1989, which killed 67 people, collapsed freeways, and damaged buildings. In 1999, a boom that was the result of Internet technology started, which attracted entrepreneurs to the community, and raised resentment, respectable, and rents, in some of the tougher neighborhoods. The crowded population of the community, which had been steady for decades, started to increase again.

Innovative Ideas Will Accomplish Goals
"Wow. In just six months of working every other week with Carroll, I have gained increasing power at work, found a real passion in my off-hours, and met people with whom I share interests. Carroll's global approach to all the facets of my fine-but-boring life has been wonderful. Following my non-linear...