San Diego Life Coach
Are you unhappy, but unsure whether it's related to your business or personal life? If you're facing such a crossroads, perhaps it's time to consider a professional San Diego life and business coach.
At Organic Blueprints, we offer San Diego business coaching and life coaching designed to provide you with a useful direction, organize your life, and find success. Many first-time life and business coaching clients wonder why they waited so long to seek out professional guidance for something so vital to personal fulfillment. Your life and business coach can help you identify clear goals and outline a path toward achieving them.
San Diego Business Coaching & Life Coaching From Organic Blueprints
Your San Diego Life Coach will help you identify the things that bring you joy in life
Once you discover your own personal path, you will find it easier to communicate with friends, family, and business colleagues
Your business and personal life are inexorably linked, a professional San Diego business coach can help you balance the two
Your San Diego life coach will help you with planning, perspective, and organization – essential qualities for success
Be excited about life, focus on your future, and live the life you want to live
If you're unhappy or feel like you're are stuck in neutral, it may be time to work with a professional San Diego business coach who can help you find balance between your professional and personal life.
Do I Need A Professional San Diego Life Coach?
Ask yourself these questions before contacting an experienced San Diego life coach:
Do I want healthier relationships with family and friends?
Do I love life, or what will it take to start loving it?
Am I happy?
A qualified San Diego life coach can help you nurture relationships and set clear personal goals designed to help you capture life's joy. By crafting your life goals and creating short and long term personal deliverables, your San Diego life coach will help you challenge yourself and overcome hurdles in stride.
Do I Need An Experienced San Diego Business Coach?
Ask yourself these questions before contacting a professional San Diego business coach:
Do I have trouble visualizing future business goals?
Am I struggling to figure out what happens next in my career?
Would I benefit from a fresh business perspective?
The success of your business hinges on planning, perspective, and organization, which is why a San Diego business coach can be so beneficial. Whether you want to develop employees, plan the upcoming year in detail, or start working' on' the business instead of 'in' the business, your San Diego business coach can help. Indeed, there is a balance you need to do both until the business is large enough to sustain a wholly strategic leader
Your personal life and business life should be balanced, and work symbiotically. Let a professional life and business coach from Organic Blueprints help you find happiness and success.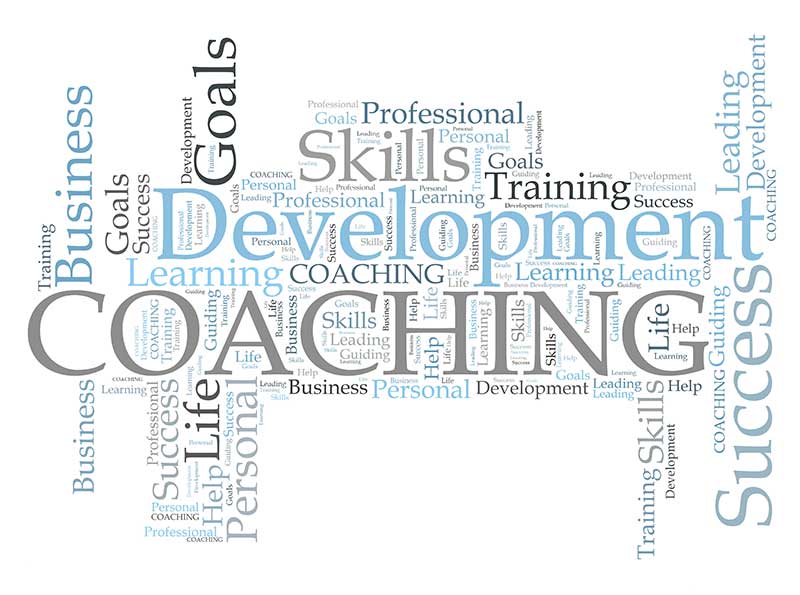 San Diego Tidbits
In 1867, a man named Alonzo Horton got off of a steamer from San Francisco, and went ashore on land that is currently known as San Diego. Mr. Horton was duly impressed with what he saw. He had been all over that world, but considered this place the most beautiful that he had ever seen. This sentiment is share by millions of others, residents, and visitors, with unceasing repetition, for over 100 Years.
Although Mr. Horton wasn't the first, he was certainly most influential real estate speculator in San Diego in the history of a community whose story might be told in real estate speculation. Mr. Horton also wasn't the first to be attracted by the natural harbor in San Diego and stunning beauty.
For 100s of years, as far back as 9000 B.C., this region belonged to the first Americans in the region of Southern California, currently known as San Dieguito. Much the same as modern people from California, these San Dieguito were looking for, and found the best places to live.
The Kumeyaay or Diegueno Indians arrived in the area about 1000 B. C., and mixed with the Indians that were already here. Until the 1500's, when a man named Juan Rodriguez Cabrillo, was exploring for Spain and sailed into the Harbor of San Diego, this uncharted paradise was theirs.
Juan Cabrillo, was the first European to arrive on Southern California soil, but didn't intend to establish a settlement. While looking for a northwest passage to link the Pacific and Atlantic oceans, he discovered San Diego. After his arrival in 1542, which just happened to be on the eve of the feast day of Saint Michael the Archangel, he called his discovery San Miguel. However, San Miguel was ignored by outsiders for numerous years.
In 1602, another explorer, named Sebastian Vizcaino, was sailing north next to the California coast for Spain, and arrived in San Miguel. He changed to name to San Diego. However, faster fortunes as well as the enhancement of a growing empire elsewhere in the Orient and the Pacific attracted explorers away from San Diego. It would be another 167 years the colonization started.
During the middle 1700's, the reluctance of Spain to colonize the remainder of California as well as Baja California discouraged fur traders from Russia, who had sailed across the Aleutians and were relocating down the coast of northwest America. As opposed to waging a full-scale military operation against the local Indians to establish control, Spain sent military support to the mission priests, who were attempting to make Christians of the Indians. Not incidentally, during the process, they raised the flag of Spain.
An advisor of the Spanish King known as Charles III named Jose de Galvez, organized a militia in order to establish a stronghold at Monterey in Alta, or upper California, and Spain started its push north from the Baja California peninsula. The Catalonian captain, named Don Gaspar de Portola, led the military forces, and the Franciscan priest, named Fray Junipero Serra, led the charge for the church, a string of missions, pueblos and presidios were established. San Diego, whose natural harbor was at the halfway point between Monterey and Loreto in Baja California, was the first base for the expedition.
The overland march to San Diego from Loreto certainly had its problems. Indian servants died or deserted, water was scarce, and they ran out of food. However, Portola and Serra arrived in San Diego during the summer of 1769. Portola and a group of men continued their march on to Monterey Bay, although Serra remained behind. The first mission in California, named San Diego de Alcala, was dedicated in 1769. Sometime later, Serra established a series of some 21 missions in California.
Well into the 1800's, the Spanish mission system not only survived but also prospered, with a healthy commerce in the trading of leatherwork, grain, wine, and hides. However, in 1821 when Mexico declared its independence from Spain, forces were started that destroyed the old system. The Mexican government started parceling out the mission property to political favorites, after long pressure from the Spanish-Mexican pioneers of California.
The Mission San Diego de Alcala and its 58,000 acres were granted to Don Santiago Arguello in 1846 by Mexico Governor Pio Pico. By then, the settlement of San Diego was located at the foot of the presidio in a region currently known as known as Old Town, and had a population of approximately 350 people.
However, by then, the war between Mexico and the United States had reached the West Coast. San Diego was taken by forces of the United States with minimum resistance, with its strategic Southern California port. In 1847, when the war ended, San Diego, established as the first Spanish mission in California nearly 80 years, and under Mexican rule for the last 25 years, became a part of the United States.
However, the ceding of San Diego to the United States didn't make for an immediate boom. The fact is that by the end of the Civil War, the population of San Diego had decreased by one half. Northern California was settled by the gold rush, while southern California was ultimately settled by a land rush.

Innovative Ideas Will Accomplish Goals
"Wow. In just six months of working every other week with Carroll, I have gained increasing power at work, found a real passion in my off-hours, and met people with whom I share interests. Carroll's global approach to all the facets of my fine-but-boring life has been wonderful. Following my non-linear...