Los Angeles Life Coach
Are you unhappy, but unsure whether it's related to your business or personal life? If you're facing such a crossroads, perhaps it's time to consider a professional Los Angeles life and business coach.
At Organic Blueprints, we offer Los Angeles business coaching and life coaching designed to provide you with a useful direction, organize your life, and find success. Many first-time life and business coaching clients wonder why they waited so long to seek out professional guidance for something so vital to personal fulfillment. Your life and business coach can help you identify clear goals and outline a path toward achieving them.
Los Angeles Business Coaching & Life Coaching From Organic Blueprints
Your Los Angeles Life Coach will help you identify the things that bring you joy in life
Once you discover your own personal path, you will find it easier to communicate with friends, family, and business colleagues
Your business and personal life are inexorably linked, a professional Los Angeles business coach can help you balance the two
Your Los Angeles life coach will help you with planning, perspective, and organization – essential qualities for success
Be excited about life, focus on your future, and live the life you want to live
If you're unhappy or feel like you're are stuck in neutral, it may be time to work with a professional Los Angeles business coach who can help you find balance between your professional and personal life.
Do I Need A Professional Los Angeles Life Coach?
Ask yourself these questions before contacting an experienced Los Angeles life coach:
Do I want healthier relationships with family and friends?
Do I love life, or what will it take to start loving it?
Am I happy?
A qualified Los Angeles life coach can help you nurture relationships and set clear personal goals designed to help you capture life's joy. By crafting your life goals and creating short and long term personal deliverables, your Los Angeles life coach will help you challenge yourself and overcome hurdles in stride.
Do I Need An Experienced Los Angeles Business Coach?
Ask yourself these questions before contacting a professional Los Angeles business coach:
Do I have trouble visualizing future business goals?
Am I struggling to figure out what happens next in my career?
Would I benefit from a fresh business perspective?
The success of your business hinges on planning, perspective, and organization, which is why a Los Angeles business coach can be so beneficial. Whether you want to develop employees, plan the upcoming year in detail, or start working' on' the business instead of 'in' the business, your Los Angeles business coach can help. Indeed, there is a balance you need to do both until the business is large enough to sustain a wholly strategic leader
Your personal life and business life should be balanced, and work symbiotically. Let a professional life and business coach from Organic Blueprints help you find happiness and success.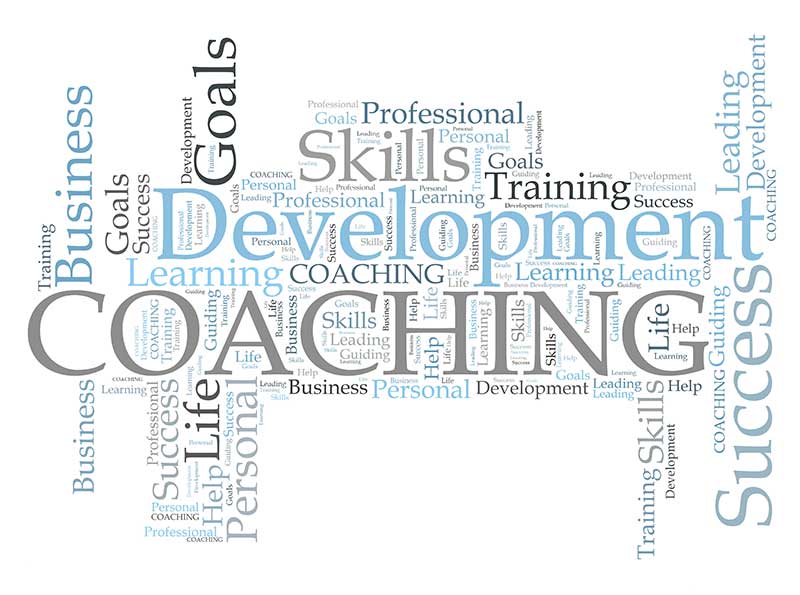 Los Angeles Tidbits
The human history of what is currently known as the city of Los Angeles starts around 6000 BC, when the Chumash and Gabrieleno occupied the area. In the late 1700's, their hunter-gatherer existence ended when Spanish pioneers and missionaries arrived led by a Padre named Junipero Serra. The settlement was called El Pueblo de la Reina de Los Angeles, and was the first civilian settlement to become a flourishing farming community, although, for decades, remained an isolated outpost.
In 1821, once Spain lost its hold on the territory to Mexico, many of the Mexican residents wanted land in California. The Mexican governors secularized the missions and divided their land up into free land grants by the middle 1830's. Eventually, this became the cattle rancho or rancho system.
Between 1846 and 1848, the Mexican-American War raged, and American soldiers encountered some resistance from some Mexican commanders, such as General Andres Pico. However, Los Angeles and the rest of California came under the rule of the United States. The year 1850 brought the incorporation of Los Angeles as a city.
By 1930, the population of Los Angeles had increased to two million people as the result of a series of seminal events, that included the 1913 opening of the Los Angeles Aqueduct, the 1908 birth of the movie industry, the 1907 the launch of the Los Angeles port, the 1892 the discovery of oil, the birth of the citrus industry in the late 1800s, the arrival of the transcontinental railroad during the 1870's, and the 1850's, collapse of the Northern California Gold Rush.
With the exception of the film industry, there haven't been many industries that have had as much of an impact on the economics in Los Angeles than the aviation industry. During WW I, the Lockheed brothers and Donald Douglas established aviation manufacturing facilities in Los Angles. With the help of billions of dollars' worth of military contracts, some 20 years later, the aviation industry helped the economy of Los Angeles during the Great Depression. The economy of Los Angeles was driven by defense contracts, up until the end of the Cold War in 1990.
There was an influx of newcomers that arrived in Los Angeles after WW II, which transformed Los Angeles into the current megalopolis that is today. However, it had its attendant problems, such as suburban sprawl, air pollution, and racial strife. In 1965 and 1992, there were some major riots that created a significant amount of distrust between various ethnic groups and the Los Angeles police department. In the late 1990's, a police corruption scandal certainly didn't alleviate tensions, while the arrival of a new police chief in 2002 named William Bratton from New York, did. While on his watch, violent crime decreased considerable in spite of some isolated incidents of police brutality. Chief Bratton has earned the respect of most ethnic groups.
Continuing to plague Los Angeles are soaring real estate prices, traffic, pollution, and explosive population growth between 2000 and 2010. However, overall morale remains high as the result of a decreasing crime rate, low unemployment, and a strong economy. In May 2005, a man named Antonio Villaraigosa was elected as the mayor of Los Angeles. This is the first Latino elected in the city since 1872. Maybe someday soon, even racial tensions may become a thing of the past.
During the 1990's the last of the automobile factories shut down. The steel mills and tire factories had shut down left earlier. The majority of the dairy and agricultural operations that were still thriving during the 1950's, have relocated outlying counties while the furniture industry has moved to Mexico and other low-wage countries. Aerospace production has decreased considerably, or relocated to states that have better tax conditions. The movie producers oftentimes find less expensive locations to produce commercials, TV programs, and movies. However, the music, TV, and movie are still based in Los Angeles, which is home to numerous well-paid technicians, executives, and stars. Many studios still operate in Los Angeles, such 20th Century Fox in Century City and CBS Television City at the corner of Beverly Boulevard, Fairfax Avenue, and. Century Fox in Century City.
During the early 1900's, the manufacture of clothing started on a large scale. During the 1920's, the fashion industry emerged with an emphasis on leisure clothing and sportswear, and, in 1945, expanded to second place behind New York. In 1957, Toyota completed its first overseas office in Hollywood, and sold 257 cars in the United States. In 1982, it relocated its operations to Torrance as the result of easy access to LAX airport as well as port facilities. The company sold 2.2 million vehicles in the United States, and announced that it would relocate 3,000 of its employees to Plano, Texas, close to Dallas, to be nearer to its American factories. Many other Japanese companies followed Toyota to Los Angeles, because of its reputation as the national trendsetter as well as its location.

Innovative Ideas Will Accomplish Goals
"Wow. In just six months of working every other week with Carroll, I have gained increasing power at work, found a real passion in my off-hours, and met people with whom I share interests. Carroll's global approach to all the facets of my fine-but-boring life has been wonderful. Following my non-linear...