Innovative Ideas Will Accomplish Goals
"Wow. In just six months of working every other week with Carroll, I have gained increasing power at work, found a real passion in my off-hours, and met people with whom I share interests. Carroll's global approach to all the facets of my fine-but-boring life has been wonderful. Following my non-linear...
What is holistic business coaching?
Posted February 10th, 2009 by Carroll King Schuller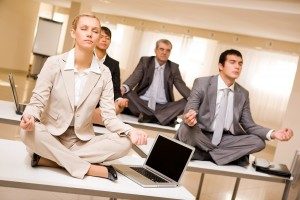 What is holistic business coaching?
You may have heard of business coaching before, but what exactly is holistic business coaching?
While a business coach can help you overcome any issues that are holding you back in the business world, holistic business coaches know that your life is not just limited to your business, and the issues holding you back may actually be something outside your business life.
A holistic business coach will help you learn how to play to your strengths and minimize your weaknesses in all areas of your life. This will allow you to not only become more successful in business but also make all areas of your life more stable and make you happier all around.
Another benefit of working with a holistic life coach is he or she can assist you in preparing for new, difficult transitions in your life. This is, in fact, one of the things on which people often have difficulty getting perspective.
Transitioning into a new business, new position in your company or changing your job completely can be very frightening and unsettling. This is because it's something new and different, and that is enough to make anyone nervous. However, a holistic business coach can help prepare you for that transition.
Holistic business coaching, then, is almost a form of life coaching with a focus on business. It can include learning how to manage time, how to budget, how to eat correctly and how to manage employees.
Want to learn more about how working with a holistic business coach can help you? Call me today at 804-288-0099 for more information and a free consultation!