Innovative Ideas Will Accomplish Goals
"Wow. In just six months of working every other week with Carroll, I have gained increasing power at work, found a real passion in my off-hours, and met people with whom I share interests. Carroll's global approach to all the facets of my fine-but-boring life has been wonderful. Following my non-linear...
Week-in-Review: The Power of Place
Posted May 28th, 2010 by Carroll King Schuller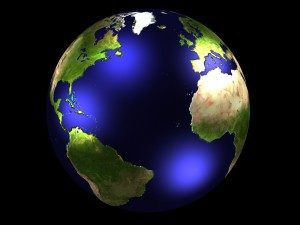 On Wednesday, the Associated Press carried a story about the new 3-D model of the World Trade Center Memorial, a collaborative effort between Google Earth and the National September 11th Memorial and Museum.
A few follow-up stories, like this one posted on NPR, provide interesting details about the virtual memorial and its significance. The story raises LOTS of good questions about virtual memorials and virtual tourism, but I'm most fascinated by the stunning work done by the Google Earth team.
Using the Google Earth tool is a reminder of the power of place. This is particularly true of landmarks—the Empire State Building, the Taj Mahal, the Eiffel Tower.  These places invoke a range of imaginative possibilities.
The places where we live, work and play are equally–if not more–important.  They can have a strong pull on our happiness and our productivity.
Since the long weekend is upon us, take some time to honor that idea.  Hang a new picture or take down an old one, plant some flowers, and take the time to visit somewhere meaningful to you—a park, a cemetery, a museum—even if your visit is a virtual one.
If you feel that you or someone you know could benefit from a life coach, please contact Carroll King Schuller at www.organicblueprints.com today for a free consultation.