Innovative Ideas Will Accomplish Goals
"Wow. In just six months of working every other week with Carroll, I have gained increasing power at work, found a real passion in my off-hours, and met people with whom I share interests. Carroll's global approach to all the facets of my fine-but-boring life has been wonderful. Following my non-linear...
In Trouble at Work? Perhaps You're Unaware of the Rules of the Game
Posted October 2nd, 2013 by Carroll King Schuller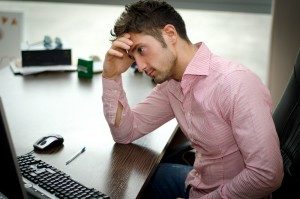 Sometimes people get in trouble or struggle at work because they are unaware of the rules of the game.  You know, the unspoken rules that no one tells you about but that they expect you to know and abide by.
If you don't know these rules, it can cause you to be reprimanded or judged in a way that is surprising.  Worse, it could leave you ignored more often than included.  Millennials (GenY) and GenXrs who typically have a high learning ethic are particularly susceptible to these situations, especially if working for high-work-ethic Boomers or in a more conventional, structured or obedient environment.  Even if it is a highly creative or innovative environment, like an ad agency or high-tech firm, it still may have conventional "rules" that you don't see.
If you sense that you're in trouble at work, especially if you just started a new job, then maybe you simply don't know the rules of the game in terms of the working environment.
You could be more observant of others who are successful in your workplace.  You could ask them to lunch, or ask them to mentor you.  Or maybe you're not seeing the "triangles" in the office relationships.  You don't want to be blindsided by these or other factors in your office environment.  And you don't want to just survive in your position, it's better to thrive.  This is when a professional business coach can offer help.
Carroll King Schuller has helped many young working professionals avoid getting into trouble at the office.  If you think you may be unaware of the rules of the game in your workplace, call 804.288.0099 to see if business coaching or young adult coaching may work for you.