Innovative Ideas Will Accomplish Goals
"Wow. In just six months of working every other week with Carroll, I have gained increasing power at work, found a real passion in my off-hours, and met people with whom I share interests. Carroll's global approach to all the facets of my fine-but-boring life has been wonderful. Following my non-linear...
A Love Affair with the Future
Posted August 18th, 2008 by Carroll King Schuller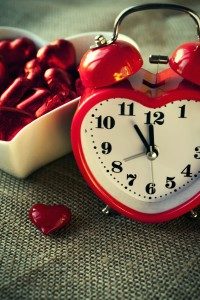 Engage with the future of your business. I personally use marketing services and believe at this moment that marketing for your business is one of the most important items to budget for as we progress through the times. As I have said many times there will be people that fly with success today and those that have a difficult time. This is created by many factors and the uncertainty of future is a business development issue that involves marketing. One of the most successful marketing impacts comes from the way you and your employees communicate in the community. So their impact influences the communities' opinion of you or your business. They are one of your most important marketing tools.
Have you read

Death to all Sacred Cows?
Considering budgets, marketing plans need to be collaborative and forward thinking. Methods need to be evaluated on their own. For some businesses methods from the past are appropriate and for other the best course of action would be to move more into the future of where and how their services are bought. The emphasis is on the future not the past. This means that the business owner is going want to involve others in how the future of their business is being sold.
My business for example is nationwide and that is where I am looking for new business. That being said it does not make the business of Richmond any less important. My customer base has two distinctly different needs as I try and reach each new client. The expansion for next year is planned and will need another step in marketing.
Doing it (marketing) is number one, right before that is planning and knowing exactly who you want to reach!  Set yourself up for a love affair with the future.
If you feel like you or someone you know could benefit from life coaching, small business coaching, career coaching or ADHD coaching, please contact Carroll King Schuller today at 804-288-0099 for a free consultation.