Innovative Ideas Will Accomplish Goals
"Wow. In just six months of working every other week with Carroll, I have gained increasing power at work, found a real passion in my off-hours, and met people with whom I share interests. Carroll's global approach to all the facets of my fine-but-boring life has been wonderful. Following my non-linear...
Life Lessons from the World Cup
Posted June 11th, 2010 by Carroll King Schuller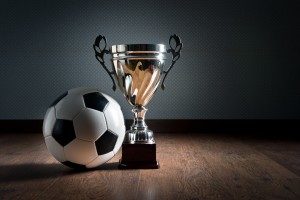 Life Lessons from the World Cup
Much of this week's sports news centers on the opening of the World Cup, and I love it!
Not because I'm a particularly keen sports fan, but because the games are an amazing celebration of excellence.  An exhibition of the best playing the best.
Why not strive to harnessing that kind of power?
One of the lead stories out of the last World Cup was the conflict between France's Zinedine Zidane and Italy's Marco Materazzi.
After being taunted by Materazzi in the final game, Zidane delivered an aggressive head butt to Materazzi's chest, knocking him over.  That move resulted in a red card for Zidane and marked the end of his World Cup career.  He went out on a bad note.  Passionate, but bad.  It is unfortunate that such a great player will be forever remembered not for his contributions to the sport, but for one rash decision.
The head butt wasn't a complete surprise, however.  The World Cup, the Olympics–any contest involving a test of excellence–requires a tremendous amount of passion.
The look of intensity, deep focus, and complete mastery is something you can read on the face of every player.
I often thing about how powerful that intensity could be in all of life.  We're encouraged to keep things at an even keel too often.  In some ways, that's OK.  I mean, head butting co-workers–video-game style– is out of the question!
But fostering a culture of passionate focus–where you and the people around you are spurred to gain and express mastery over your field could make your workplace a much more interesting, rewarding, productive place.  Imagine how it would feel if you experimented with those ideas in your home life–putting yourself "all in" to your family.
I love talking with high achievers about how to get even more out of their performance.  If you're on the cusp and eager to grow, I'd be glad to strategize with you about how to take practical steps in that direction.  Please call me at 804.288.0099.  I look forward to talking with you!