Innovative Ideas Will Accomplish Goals
"Wow. In just six months of working every other week with Carroll, I have gained increasing power at work, found a real passion in my off-hours, and met people with whom I share interests. Carroll's global approach to all the facets of my fine-but-boring life has been wonderful. Following my non-linear...
Innovative Opportunities: A Byproduct of Unemployment
Posted November 24th, 2009 by Carroll King Schuller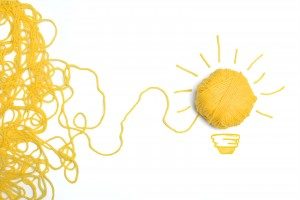 Latest figures put the US unemployment rate at approximately 10 percent.  That can be a daunting number for those hoping to find a job.  The nightly evening news paints a desperate picture of unemployed America.  Interestingly enough most of the job seekers I know are upbeat and hopeful.  Many have been at dead end jobs for years, just going through the motions of keeping that job.  They have told me that losing their jobs has been liberating.  One client who had been at the same mind numbing job for ten years said she was looking forward to reinventing herself and very optimistic about her options.  One thing that the 10 percent rate of unemployment has done is to remove any stigma about being unemployed.  Liberation and acceptance – unemployed is a powerful and creative place to be.
Many unemployed individuals are coming up with inspired ways to re-enter the work world.  Some are choosing to go back to school for an advanced degree or specialty, such as nursing.  Others are taking a closer look at what their strengths are and what makes them happy.   As a coach it is very gratifying to help someone discover their talents and passions and develop a plan to use those to earn an income.  One of the best ways to jump into unknown waters is to volunteer your talents.  "Volunteering and pursuing avenues where you excel…can ­help career-changers make the best of the situation", said Mary Beth Sammons, author of "Second Acts that Change Lives: Making a Difference in the World."  (Alban, 2009)  Not only do you get some experience under your belt, but the enthusiasm you feel when doing something that is worthwhile and exciting can really accelerate your career move.  Not being tied to that 40 plus hour work week allows you to explore, create and network. Take advantage and enjoy.
Unemployment may not be a welcomed situation, but we are learning that it is not always a bad situation either.  Remarkably, we are seeing a recent trend where some top managers of large companies are up and quitting their jobs without having another offer lined up.  These mavericks are announcing to the business world that they have higher aspirations and they have the courage and self confidence to pursue them.   "The decision to quit a senior position to look for a better one is unconventional, to say the least. For years executives and headhunters have hewed closely to the rule that the most attractive CEO candidates are the ones who must be poached." (McGregor, 2009) Changing the rules of the game and making it your game- that is exactly the type of attitude I strive to uncover in people.
As a result of hard economic times we realize that employer provided health care coverage and 401K matching may be a thing of the past.  What we aren't hearing is that now is the time for the American worker to define who they are and where they want to be.   Whether it is a career change, a company change or starting a small business, we Americans are overcoming fear and leaping towards advancement and self-fulfillment.  The shame of unemployment, the allure of company benefits and panic of the unknown no longer imprisons the American worker.  I find this an exciting time for all of us.  As history has taught us, Americans will persevere and inspire.  I urge you to think about your aspirations and encourage you to invest in yourself.  No time like the present to be proactive.  Define, commit, achieve – let's do that together!
Contact Carroll King Schuller at 804-288-0099 today.
Alban, D. (2009, July 6). Laid-Off Workers Find Fulfillment in New Careers. Retrieved November 8, 2009, from CNN: www.cnn.com/2009/living/worklife/07/06/career.change/index.html
McGregor, J. (2009, November 5). Top Managers Are Quitting Without a New Job. Retrieved November 8, 2009, from Business Week: www.businessweek.com/magazine/content/09_46/b4155072824076.htm?chan=magazine+channel_what's+next