Innovative Ideas Will Accomplish Goals
"Wow. In just six months of working every other week with Carroll, I have gained increasing power at work, found a real passion in my off-hours, and met people with whom I share interests. Carroll's global approach to all the facets of my fine-but-boring life has been wonderful. Following my non-linear...
Why should I hire a Life Coach?
Posted April 2nd, 2009 by Carroll King Schuller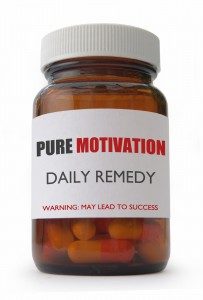 Using a Life Coach may not be something you have considered before, but it is something that can help a lot of people who may not realize they actually need it. Being more specific, Life Coaching can help guide you through your important life decisions while assisting you in prioritizing your goals and work on a path to achieving them. A lot of people do not even realize they are using up excessive amounts of time and energy in the hope of accomplishing their life's goals. By working with a Life Coach you can learn to concentrate your efforts so that you can see a valuable change in your day-to-day life.
If you are considering whether you should use a Life Coach or not, then one thing you can do is to sit down and figure out where you are in your life and where you hope to be in five years time. You should be making some progress toward this goal but if you are not, you might consider asking someone who is involved in Life Coaching for assistance. You will also want to make sure you research the person you are considering hiring as your Life Coach so that you find the right person for you. Since there is no government regulation for coaching, you will need to rely on word-of-mouth and solid reviews from current and previous clients. Be sure to check out the references thoroughly before hiring your Life Coach.
And choosing the right Life Coach is an important decision. After all, you'll be spending a lot of time together discussing your personal life and goals. This is why I make my client testimonials available on my website and refresh those about once a quarter. It is also why I am willing to give references to new clients. In addition, my first consultation is complimentary and can be conducted on the telephone or in person and the ongoing coaching can be conducted on the telephone or in person as well. If you're considering hiring a Life Coach who is not able to provide results, references or flexibility, then you may want to reconsider. There are many coaches to choose from and you want to find the one that will work best for you.
Carroll King Schuller is the Business & Life Coach for Fast Thinking Adults. As your intuitive guide, creative inquirer and thought clarifier, Carroll is the coach most likely to "get you." Fast! Please call Carroll on her confidential office line at 804.288.0099. She'll be happy to schedule your complimentary first consultation at a time that is convenient for you.