Innovative Ideas Will Accomplish Goals
"Wow. In just six months of working every other week with Carroll, I have gained increasing power at work, found a real passion in my off-hours, and met people with whom I share interests. Carroll's global approach to all the facets of my fine-but-boring life has been wonderful. Following my non-linear...
Food and Flowers: What's your personal brand?
Posted April 16th, 2015 by Carroll King Schuller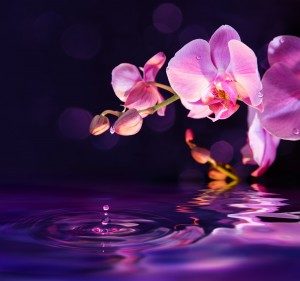 Orchids are some the most highly coveted decorative plants due to their delicate, exotic, and graceful representations of love, luxury, beauty, and strength. In ancient Greece, the flowers were associated with virility. Greek women believed that if the father of their unborn child ate large orchid tubers that the baby would be a boy; if the mother ate small tubers, it would be a girl. In traditional Chinese medicine, orchids are used to cure coughs and lung illness. The Aztecs were said to drink a mixture of the vanilla orchid and chocolate for power and strength. In the Victorian era, the symbolism of orchids came to mean luxury, and today these flowers are seen as a rare and delicate beauty. In contemporary society, they are the 14th anniversary flower. Pink orchids convey pure affection, and the popular cattelya orchid means mature charm. Over 25,000 different kinds of orchids exist in nature, making them one of the largest in the family of flowering plants, but they have always been viewed as a rarity.
Food and flowers are an integral part of my personal brand. When I was in the corporate world, I tended to be stern and demanding when it came to the individuals I managed. With these two items, I could encourage people to view me as hospitable instead of mean and unapproachable. Orchids are my flower of choice. For me, they represent doing what you love and being comfortable in whatever environment you choose to do it in. My personal brand represents the values I try to consistently deliver to those I serve.
Knowing your personal brand is becoming an important element in the job market. In the 21st century, branding is based not only on the way you look but on how you present your specialties and how you view the world. Personal branding, then, "is about making a full-time commitment to the journey of defining yourself as a leader and how this will shape the manner in which you will serve others." Your brand gives someone an idea of what they might have in common with you, what you bring to the table, and gives them a sneak preview to what a relationship with you might entail. Consider these practical ways to start creating your own brand:
Use LinkedIn – update your profile, content, and status regularly
Engage in community service
Design your office space in a way that reflects you and your style of working
Craft the first paragraph of your resume to be a part of your brand
Wear a signature accessory like a necklace, a scarf, or a lapel pin
So, my trademark is chocolates, butterscotch, and of course, orchids. What will yours be? If you would like assistance crafting your personal brand, I invite you to contact me, Carroll King Schuller of Organic Blueprints, Inc. at 804.288.0099. Stop by to smell the orchids and have a piece of candy!