Innovative Ideas Will Accomplish Goals
"Wow. In just six months of working every other week with Carroll, I have gained increasing power at work, found a real passion in my off-hours, and met people with whom I share interests. Carroll's global approach to all the facets of my fine-but-boring life has been wonderful. Following my non-linear...
Facebook, LinkedIn, and Twitter… Oh my!
Posted September 12th, 2014 by Carroll King Schuller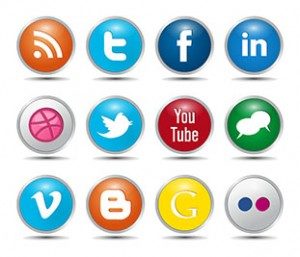 As technology continues to change the way the world works, so too does it influence the job search and the way potential employers access information on potential employees.  Intelligence software is going to bring all of a person's information together to be viewed by anyone.  One of the biggest problems I have seen is that people do not understand the impact of social media.  For example, introverts tell me that they do not want to be well-known, especially on the Internet, but these sites present a huge advantage in the job search.
A Jobvite Social Recruiting Survey found that over 90% of employers use social recruiting with 93% of respondents saying they specifically used LinkedIn when trying to fill positions in their organizations.  The same survey cited that 2/3 of recruiters used Facebook and 54% use Twitter.  Seven out of ten (73%) employers successfully hired someone through social media.[1]
Professional individuals now have to spend more time making sure that employers understand them.  This can be done through social media sites.  Using LinkedIn, for example, is a great way to build a robust digital footprint.  Joining the site, however, is not enough; your profile needs to contain a lot of information.  It is important to update your status and include keywords in your profile that you think people searching for someone like you will use.
Employers find LinkedIn easier to use, according to Jobvite, because it is more efficient than sifting through a stack of resumes.  This emphasizes the need for a complete online profile and possibly an infographic resume, which is fast to read, easy to understand, and can be created and posted online.  Infographics work because our brains are wired to respond to visual storytelling and are more engaging.  This is a great way to stand out in a competitive job market and can be just the thing to make your online image complete.
[1] (July 2012). Jobvite Social Recruiting Survey Finds Over 90% of Employers Will Use Social Recruiting in 2012. Jobvite.