Innovative Ideas Will Accomplish Goals
"Wow. In just six months of working every other week with Carroll, I have gained increasing power at work, found a real passion in my off-hours, and met people with whom I share interests. Carroll's global approach to all the facets of my fine-but-boring life has been wonderful. Following my non-linear...
What to Expect when Working With a Business Coach
Posted February 23rd, 2009 by Carroll King Schuller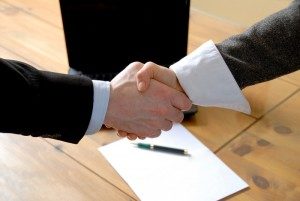 You may not be sure of what working with a business coach will entail. In fact, many people don't realize that a business coach isn't going to simply tell you how to change your life to make it perfect. Instead, a good business coach will work with you to identify issues on which you need to work.
Business coaches don't always meet face to face with their clients. In fact, you may never actually meet your business coach in person. You may choose instead to have all of your business coaching sessions over the phone. This method can actually be just as effective as sitting down with your business coach in an office.  However, you must be willing to focus on talking with your coach—don't allow yourself to multitask during this time.
When working with a business coach, don't expect everything to change right away. You may need to work with a business coach for several months in order to work through all the issues you wish to cover.
In fact, some people maintain their relationship with their business coach for years, although they may decrease the frequency of their meetings. Keeping in touch with your business coach can help you constantly evaluate your business and life decisions.
Don't expect to look too much at the past beyond identifying behaviors. Business coaching is not therapy, after all—it's much more focused on moving ahead. You will need to examine past business decisions and behaviors, of course, to learn what you need to work on. However, once that's done, you'll start focusing on your future and on moving ahead.
Ready to start working with an experienced business coach? Call me today at 804-288-0099 for your free consultation!