Innovative Ideas Will Accomplish Goals
"Wow. In just six months of working every other week with Carroll, I have gained increasing power at work, found a real passion in my off-hours, and met people with whom I share interests. Carroll's global approach to all the facets of my fine-but-boring life has been wonderful. Following my non-linear...
Career Myths
Posted May 22nd, 2015 by Carroll King Schuller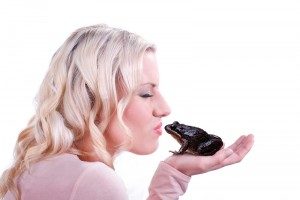 The fairytale story that many young people have become accustomed to in today's society goes a little something like this:
Once upon a time, the student graduated from high school with a high GPA and went to college to get a great education. After having the "college experience," the student graduated and got a well-paying, employee job as soon as they left school. With this well-paying job, the student was successful, started a family, and lived well. The (happy) end.
That's one of the common career myths that trip up young adults.  The reality, however, is that this socially-expected track does not suit everyone. We can alter this fairytale so that young people have more opportunities and new ways of conceptualizing their lives. With a bit of new thinking, we can emphasize being happy in the now, to feel the in-the-moment euphoria and joy from not worrying, instead of ordering yourself to be happy right this minute. We all come from different experiences, and I think that these backgrounds should reflect a new fairytale.
There is nothing wrong with going to college, getting a great education, and enjoying yourself, but it's important to have a plan B based on a new fairytale. For example, once leaving college, there is nothing wrong with going into business with your parents. In fact, I see this as an enormous opportunity; your parent doesn't have to bankroll you, but they have experiences that can be beneficial as you are starting out.
Others options for graduates include contract jobs, two part-time jobs with one becoming full-time, creative work supported by part-time work, business with a family member or friend, or even a Kickstarter project. You can even do an internship before graduating or take a job out of college that allows for networking opportunities.
Based on the above fairytale, one of the biggest fears many new graduates face is finding a good job that not only pays well but has solid career prospects. There are ever-changing opportunities out there. You don't have to follow a prescribed path or even be positive of your long-term career path.
Your new fairytale cold go something like this:
I recently graduated from college with a degree that I am proud of, and I had a project funded by Kick Starter with my college roommate after a few years of working a part-time job. We have been very successful, gotten married, and are now starting an organization to encourage future young graduates to pursue their dreams.
If this alternate way of thinking about your future has you scratching your head, I'm here to help you.  One of my specialties is young adult coaching, so call me today for a free consultation.  804.288.0099