Innovative Ideas Will Accomplish Goals
"Wow. In just six months of working every other week with Carroll, I have gained increasing power at work, found a real passion in my off-hours, and met people with whom I share interests. Carroll's global approach to all the facets of my fine-but-boring life has been wonderful. Following my non-linear...
Change
PostedMay 15th, 2015 by Carroll King Schuller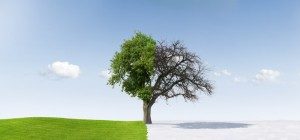 Spring is a season of renewal and change. In many cultures, this season is celebrated with rites and festivals revolving around food production and the sowing of crops. Plants begin to grow anew after winter, and animals begin nesting activities. With spring also comes spring cleaning and other alterations. So, what causes people to want to change?
I have found that many people won't change unless they are ready to undergo the process, whether that be a career change or a body image change, such as weight loss. Some people change in small increments while others need to see the final product in order to be motivated to change. Any modification strategy will be different according to an individual's personality. Some individuals take change as it comes and others need to know exactly where they are going with a linear plan.
The speed of change also varies, but I have found that many can start to feel it within themselves, and sometimes these changes manifest physically. For example, people can move, communicate, or physically express themselves differently.
Some people change because they have to, and this is not always bad. If you are running a big business but want to alter the way you look at it, this can be a positive. Personally, I am looking for ways of doing fun activities that are not related to business, which is very different from how I saw my business 25 years ago. I am now more able to let things happen. On the flip side, you can view change in a backwards manner. Instead of looking forward, start with the end in mind. LinkedIn can be a great resource for job pathways. Research what the people in your goal path were doing three years ago: what kinds of jobs did they have before they got their dream job?
Sometimes incremental change is easiest to make if you don't get discouraged along the way. You can switch to an adjacent job to one that you already have instead of to a different career. This shift can satisfy all of your needs at a certain point in your life, and it's ok to take multiple steps to get to where you want to be.
I have also found that many people believe that you have to make a change and live with the consequences. Sometimes we feel that if we question our decisions we may look like a failure. Many want to spend a lot of time criticizing themselves because they feel like they aren't enough, but great change comes in your view point or perspective. We can feel like change is a big, ominous word, but the definition truly encapsulates many things: "to make the form, nature, content, future course, etc. of something different from what it is or from what it would be if left alone." Change isn't about refusing to look left or right, but incorporating many viewpoints.
Spring brings change, so embrace the season and the opportunity to grow just like the tulips and daffodils. If you feel that you have a change you would like to make in your life or career and could use some guidance to get you started, please contact Carroll King Schuller at Organic Blueprints, Inc. at 804.288.0099.