Innovative Ideas Will Accomplish Goals
"Wow. In just six months of working every other week with Carroll, I have gained increasing power at work, found a real passion in my off-hours, and met people with whom I share interests. Carroll's global approach to all the facets of my fine-but-boring life has been wonderful. Following my non-linear...
Business Coaching — A Growing Trend
Posted April 6th, 2009 by Carroll King Schuller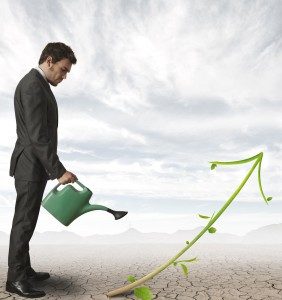 One of the biggest trends in the business world is to seek Business Coaching. Retaining a Business Coach doesn't mean your business is failing or that you necessarily have a problem to solve. Instead, Business Coaching is often used by business owners to create a collaborative opportunity to review ideas and create structure for improving their businesses, management style and professional skills.
Business Coaching is a growing trend for several reasons. It helps to have an outside objective person asking questions about what they are considering as you move forward in life or business, and at the same time looking at the other professionals that are necessary to encourage and position the business for the growth. Many business owners want a coach to have the focus to ask the questions, understand and challenge the priorities and create accountability for smooth moves going forward. This relationship creates the opportunity to evaluate what works for a company and what doesn't. Business Coaches are perfect for this since many have experience with businesses and can objectively ask the hard questions.
Another reason why people are turning to Business Coaches more and more is because business owners want a confidant. They provide a great place to discuss the vision you have for your company, ideas for the future, and more. Business Coaches won't share your ideas with anyone, so you can freely bounce ideas off of them. This is a great way to get feedback on ideas that you're not certain of.
Finally, Business Coaching is a growing trend because, well, it works. You can actually see your business making more money after talking with a Business Coach. For that reason alone, it's clear to see why more and more people are turning to Business Coaches.
For your free initial coaching consultation, please call Carroll King Schuller at 804.288.0099. You'll be glad you did.