Washington DC Business Coach
Organic Blueprints offers Washington DC business coaching to business owners and executives struggling to maintain a realistic schedule. Working with a Washington DC business coach helps you develop better strategies for managing your time, avoiding anxiety, improving communication, and planning the next stage of your career.
Carroll King Schuller is a dedicated Washington DC business coaching professional devoted to helping you identify your goals, crystallize your vision, and manage your resources, all while meeting life's daily demands. Contact our office today and work toward a path that balances your work and personal life
Washington DC Business Coaching from Carroll King Schuller
Plan the next phase of your career with help from a Washington DC business coaching professional
Learn to maintain a business schedule that allows you the freedom to fully enjoy life
Success can mask anxiety, which can lead to indecision, so mitigating stress is vital to ongoing business success
Medical conditions like ADHD and dyslexia can contribute to anxiety, making time management even more important
Contact an experienced Washington DC business coaching professional today and develop a better strategy for tackling life
If you're a business owner or executive in Washington DC, you understand that stress and anxiety can rob you of your positive personal outlook. This negativity can seep into your personal life, making hard to maintain personal relationships or even enjoy life's simpler pleasures.
Washington DC Business Coaching
At Organic Blueprints, we offer Washington DC business coaching designed to help you develop a better strategy for handling stress and the demands of a professional career, so that you can enjoy a balanced and rewarding life
The Benefits of Washington DC Business Coaching
How can an experienced Washington DC business coaching professional help you? Every aspect of your life is affected by how you manage your business, so your business coach will help you develop and implement strategies that focus on:
Business Time Management
Communication
Planning the Next Stage of Your Business Life
Anxiety and stress are often the root problem behind successful business management, and both can be hidden behind the mask of success. There are a number internal and external forces that cause anxiety, some of which can be genetic or biological in nature. These need to be identified by your Washington DC business coach, in order to successfully mitigate their negative effects.
Your business coach will help you ascertain methods to better manage your schedule and bring balance to your personal and business life. To get started, contact Organic Blueprints today and speak with Washington DC business coaching professional who can help you restore a positive outlook.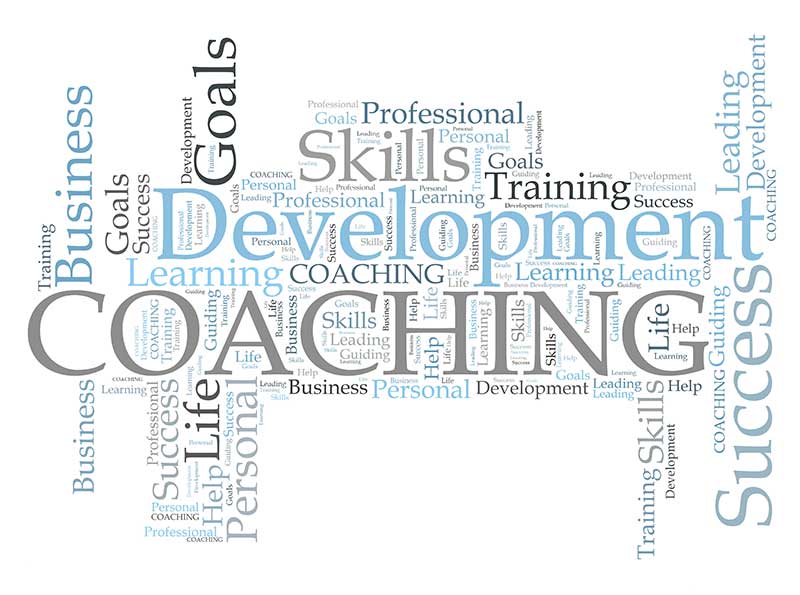 Washington DC Tidbits
The capital of the U.S. is Washington, D.C., which is located on the northern bank of the Potomac River between Maryland and Virginia. Washington D.C. is the home of the Supreme Court, the Capital Building, the White House as well as all three branches of the federal government. The current population of Washington D.C is over 500,000 residents.
On August 24,1814, British troops set several federal buildings, private residences, the United States Capital Building, and the White House on fire once, during the war of 1812, they had captured Washington D.C. Refusing to leave the White House until only a few hours prior to the British arriving, the First Lady Dolly Madison secured a copy of the Declaration of Independence and a full-length portrait of George Washington on her way out.
The Washington National Cathedral was only completed after 83 years' worth of work. While a man named Major Pierre L'Enfant, who, in 1791, initially conceived the cathedral, also planned the capital of the country as commissioned by George Washington. It wasnt until September 29,1907 then the creation of the cathedral commenced. That was when a stone obtained from a field in Bethlehem was incased into large slab of granite from America and ceremoniously laid as the foundation stone. The National Cathedral was finally completed in 1990.
The residents of Washington D.C. who, in the national legislature, aren't permitted voting representation have for years been seeking statehood. years. A petition for state hood as well as a Constitution for New Columbia, as the name of this new state was presented to Congress on September 9, 1983.
One of the world's most popular museums, which, on average, attracts over nine million visitors every year in the National Air and Space Museum.
Washington D.C. was established on July 16, 1790, and it truly unique the cities in America since it was founded by the U.S. constitution to serve as the capital of the country. The actual line can be read in the National Archives. However, from the start, Washington D.C. has been embroiled in issues of race, compromise, sectional conflicts, national identity, political maneuvering, and, obviously, power.
Much the same as many decisions in the history of America, the location of the new Washington D.C was a compromise. The northern states along with Alexander Hamilton wanted a new federal government to assume the debts of the Revolutionary War, while the southern states and Thomas Jefferson wanted the capital to be located in a place that was friendly to the agricultural interests of the slave-holders.
President George Washington selected the precise location next to the Anacostia and Potomac Rivers. Washington D.C. was formally established once both Virginia and Maryland ceded the property for this new district, to be distinguished and distinct from the remaining states in 1790. George Washington appointed a man named Pierre Charles L'Enfant to design Washington D.C. L'Enfant offered a modern, bold city that featured grand boulevards, which are currently the streets that are named for states, as well as the ceremonial spaces that reminiscent of another great capital of the world, which is Paris, which is where L'Enfant is a native. He planned a grid system that had the Capital in the center.
Washington D. C. was almost totally destroyed even before it came of age. During the War against Great Britain in 1812 the British forces invaded Washington D.C. and burned a considerable amount of it down, which included the Capital Building, the Library of Congress, which included all of the books, and the recently completed White House. Sometime later, around 1815, Thomas Jefferson replenished the collection of books in the library by selling off his complete personal library for the sum of $23,950.
Washington D.C. remained rather small after it was devastated, especially in terms of its permanent residents. However, it wouldn't be long before its physical size would also become smaller. That part of Washington D.C. that had initially belonged to Virginia was retroceded in 1847. This occurred once the voters of Alexandria decided to leave Washington D.C. because they felt that they had been left out of development on the other side of the river. These days, some of the original surviving markers for Washington D.C. can still be seen.
Because of the Civil Was, Washington D.C. increased in size. On April 16,1862, in Washington D.C. the slaves that were owned were emancipated. This occurred some nine months prior to the Emancipation Proclamation, and therefore, Washington D. C. became a center for freed slaves. Afterwards, it remained a home to a vibrant and significant population of African Americans that included the abolitionist Frederick Douglass. During the war, a considerable army was established to protect the capital, and the federal government became established around this administration.
Washington D.C. proposed the McMillian plan in 1901. This plan was intended to completely complete the original design proposed by L'Enfant. This included an expansion and redesign of the National Mall, which is currently the crown jewel of Washington D.C. Washington D.C. also continued to develop and expand during the remainder of the 1900s. However, between the 1960's and the 1970's, there was a considerable amount of civil unrest and riots that left many of its residents of the inner city retiring to the suburbs. These days, these downtown regions are undergoing an urban renaissance, and many residents relocating back to Washington D.C. itself.
It is rather ironic that the residents of Washington D.C. lack full self-governance, even though it is the capital of the nation. The representation in Congress is limited to a non-voting delegate to a shadow senator as well as the House of Representatives. The residents of Washington D.C. were first permitted to vote only in Presidential elections in 1964. It wasn't until 1973 that the residents of Washington D.C. were permitted to elect their own mayor.
These days, Washington D.C. is still a culturally diverse and vibrant city. Washington D.C. is also one of the most gay-friendly cities in America in addition to having an African American heritage and being rich with international cultures. The fact is that in 2010, Washington D.C. recognized same-sex marriage prior to the close by Supreme Court ruled in 2015 that it was a right.
After being the capital of the country for over 200 years, Washington D.C. the city has developed as a layers and complex community, having a distinctive character, as an amazing place to visit, and international hub of power, and a city for the local residents.

Innovative Ideas Will Accomplish Goals
"Wow. In just six months of working every other week with Carroll, I have gained increasing power at work, found a real passion in my off-hours, and met people with whom I share interests. Carroll's global approach to all the facets of my fine-but-boring life has been wonderful. Following my non-linear...