Philadelphia Business Coach
Organic Blueprints offers Philadelphia business coaching to business owners and executives struggling to maintain a realistic schedule. Working with a Philadelphia business coach helps you develop better strategies for managing your time, avoiding anxiety, improving communication, and planning the next stage of your career.
Carroll King Schuller is a dedicated Philadelphia business coaching professional devoted to helping you identify your goals, crystallize your vision, and manage your resources, all while meeting life's daily demands. Contact our office today and work toward a path that balances your work and personal life
Philadelphia Business Coaching from Carroll King Schuller
Plan the next phase of your career with help from a Philadelphia business coaching professional
Learn to maintain a business schedule that allows you the freedom to fully enjoy life
Success can mask anxiety, which can lead to indecision, so mitigating stress is vital to ongoing business success
Medical conditions like ADHD and dyslexia can contribute to anxiety, making time management even more important
Contact an experienced Philadelphia business coaching professional today and develop a better strategy for tackling life
If you're a business owner or executive in Philadelphia, you understand that stress and anxiety can rob you of your positive personal outlook. This negativity can seep into your personal life, making hard to maintain personal relationships or even enjoy life's simpler pleasures.
Philadelphia Business Coaching
At Organic Blueprints, we offer Philadelphia business coaching designed to help you develop a better strategy for handling stress and the demands of a professional career, so that you can enjoy a balanced and rewarding life
The Benefits of Philadelphia Business Coaching
How can an experienced Philadelphia business coaching professional help you? Every aspect of your life is affected by how you manage your business, so your business coach will help you develop and implement strategies that focus on:
Business Time Management
Communication
Planning the Next Stage of Your Business Life
Anxiety and stress are often the root problem behind successful business management, and both can be hidden behind the mask of success. There are a number internal and external forces that cause anxiety, some of which can be genetic or biological in nature. These need to be identified by your Philadelphia business coach, in order to successfully mitigate their negative effects.
Your business coach will help you ascertain methods to better manage your schedule and bring balance to your personal and business life. To get started, contact Organic Blueprints today and speak with Philadelphia business coaching professional who can help you restore a positive outlook.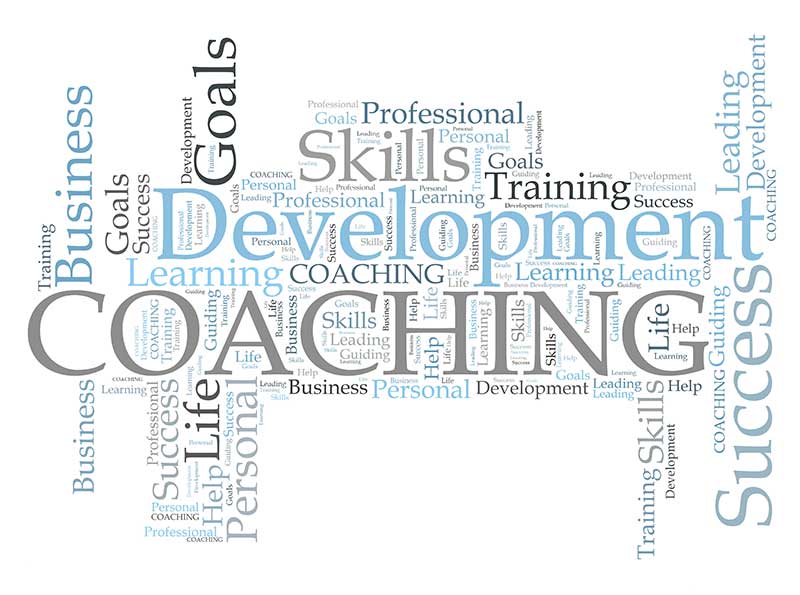 Philadelphia Tidbits
The city of Philadelphia, as laid out by William Penn, was comprised only of that portion of the present city situated between South and Vine Streets and the Delaware and Schuylkill Rivers. In fact, the city proper was that portion between High (Market) Street and Dock Creek. This is the location where the pioneers constructed huts on the ground that was higher up, or dug caves in the banks of the Delaware River. Meanwhile, the women were just as busy in their element, by lightening their fire on the bare ground, and slinging their kettle between two poles transversely in order to prepare a frugal and homely meal for the repast of the hard-working builders.
Either as vendors of venison and other game, or as spectators of the improvements that were in progress, native Indians were usually present. As a matter of course, the Dutch and the Swedes, who were some of the early white pioneers brought their goods to market.
However, settlements were established outside of these boundaries, and in due time they became incorporated separately having separate governments, which made congeries out of districts and settlements. This entire group was simply known abroad as Philadelphia. Many of these settlements were located immediately next to what was known as the city proper. West Philadelphia in the west, Penn District, Spring Garden, Kensigton, and the Northern Liberties in the north, and Moyamensing and Southwark in the south, were all practically one community that was continually established.
In addition to these, there were also numerous other outlying settlements, villages, and townships close to the built-up community, although they were detached from it. Kingsessing, Mantua, Francisville, Passyunk, Blockley, Hamilton Village, the falls of Schuylkill, unincorporated Penn Township, Germantown, Roxborough, Rising Sun, Fox Chase, Port Richmond, Nicetown, Frankford, Harrowgate, Frankford, and the unincorporated Northern liberties were among these.
Some of these were also absorbed in the extending congeries and streets of which Philadelphia was composed. These were all consolidated into one municipal government in 1854. Their boundaries are identical to those of the old Philadelphia County. Although many these districts have disappeared, several of them had marked characteristics.
Located immediately on the river front, Southwark, was noted for its great wood-yards for supplying fuel prior to the discovery of anthracite coal. These wood-yards and shed were also used by mast, and boat-builders, as well as by the yards of ship-builders and the United States Navy Yard.
Numerous structures in Southwark were occupied by ships captains and seafaring men. Up until recently, many of these inhabitants were the families of watermen and seagoing people. The shipyards, mast-yards, and wood-yards have been relocated to other locations. Their old locations are currently occupied by the depots and wharves of the Red Star and American lines of shipping-piers, ocean going steamships, elevators, as well as nd the great grain warehouses of the Pennsylvania Rail Road Company, the depots and wharves of the West Indies Trade's molasses and sugar products. This district was also noted for its extensive iron-works and machine-shops of Savery, Tasker, Morris, Merricks and others, in addition to the mechanical work that was promoted by the United States Navy Yard, which was located on Federal Street before being relocated to League Island.
Also, having its great wharves and wood-yards, was the Northern Liberties which was located on the river front, and had very large lumber-yards. Mostly, the wood-yards have vanished, and have been replaced with large markets for shipping depots and wharves, railroad landings, commercial warehouses, and farm-produce. However, several of the other wood-yards remain, especially next to Second Street. This district was also especially noted for its farmers' markets, for the wholesale trade in farm products, such as meats, vegetables, eggs, poultry, butter, and eggs, and butter. Some of the fine old produce-yards and market-taverns remain, although the many of the characteristics that they were noted for have become obliterated by the spread of Philadelphia. The Northern Liberties was famous for its retail shops long before the consolidation of them Third Street was the location of extensive wholesale trade in leather, provisions, and groceries. Currently, Second Street is lined by a dual row of retail stores along practically its total length, for miles above and below in addition to the old Northern Liberties. Cohocksink Creek and Pegg's Run, which both flowed through the Northern Liberties, were the locations of many different tan-yards. The Old Globe Mill, located close to the Northern Liberties was a pioneering mill in the city of Philadelphia. The Northern Liberties are currently part of the 11th, 12th, and 16th, Wards of the city.
A considerable number of the old-time occupants of Kensington, which was a boat- and ship-building district, were fishermen who supplied the markets in Philadelphia. markets. However, it wasn't long before Kensington, got into the manufacture of steel and iron in addition to the construction of steam-machinery, of which the results of which can be seen in the large works currently operating on the river front just above Kensington and in Kensington itself. Kensington is part of the current 16th, 17th, and 18th Wards.
Currently noted for its very large manufacturing industries pf practically every description, is the Spring Garden District. Two of these industries is Powers and Weightman's Chemical laboratory and the great Baldwin Locomotive Works. It is also noted its numerous fine structures and in the olden days, was one of the more pleasant suburbs of Philadelphia and the primary location of the Honorable and Ancient Fraternity of the Victuallers, or Butchers.
Located northeast of old Kensington and occupying the Delaware River to the north, Port Richmond became prominent with the establishing of the point of the terminus in tidewater of the Reading Railroad Company. As the result of its extensive coal traffic by sea, this immediately started improving the unproductive property in the local area for workshops, coal-depots, shipping-piers, offices, workshops, and engine-houses, which was followed by a rapid progress, and great activity in all respects, a huge increase in the construction of buildings as well an equal increase in the population. The coal trade resulted in all of this in the first place, although district is currently the center of a manufacturing trade that leads most others in the U.S.

Innovative Ideas Will Accomplish Goals
"Wow. In just six months of working every other week with Carroll, I have gained increasing power at work, found a real passion in my off-hours, and met people with whom I share interests. Carroll's global approach to all the facets of my fine-but-boring life has been wonderful. Following my non-linear...