Pre-Retirement Coaching: I'm over 50. What Do I Do Next?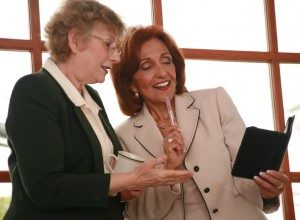 Perhaps you're over 50 and the word "retirement" is not in your vocabulary.  You want to contribute in deeper and more meaningful ways – perhaps in business or in the community – but you're not sure of your next move.
Or perhaps you have an idea about the next chapter of your life.  You may be interested in exploring it further but need some help in thinking through the idea to determine if it is truly the right direction for you.
No matter what life stage you're in, it's never too late to explore a new opportunity, career path or to start a business.  KFC founder, Colonel Harland Sanders, didn't start his business until he was 65.
Here at Organic Blueprints, our pre-retirement coaching service will help you discover the next role that best suits you.  While it could be a job or a business, the priority is to figure out what role makes you happiest, and then figure out the best way to apply your desired role.  There are many options for you to consider.
Finding a new career path, whether traditional or non-traditional, that brings you income while utilizing your best strengths will bring you true joy for many years to come.  Call Carroll King Schuller today at 804.288-0099 to learn more about pre-retirement coaching.